Tableta MILITARA refurbished import SUA foarte rezistenta la socuri, praf, apa, ideala pentru service auto si / sau conditii grele de munca = > Xplore Ix104 Touch I7 CPU, 8GB RAM, 128 GB SSD, GPS, Antena, MicroSD, Touchscreen. Aparatul se prezinta IN STARE EXCELENTA, bateria tine peste 3-4 h, este import SUA, calitate foarte buna.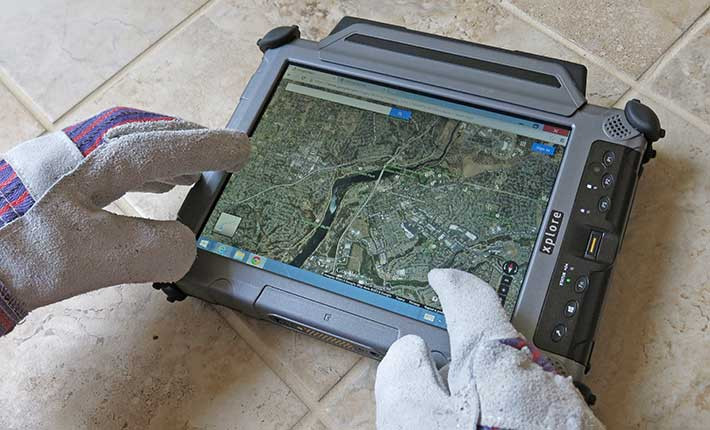 STOC FOARTE LIMITAT !!!

Top 6 motive pentru a cumpăra această tableta laptop ix104:
1. Este o tableta de diagnoza profesionala pentru bmw de exemplu sau pentru mercede C3 C4 C5 și așa mai departe.
2. Este o tableta/laptop cu configurație de vârf: 4G RAM, i7CPU.
3. Cu ecran dur dur, poate fi atins cu pixul tactil și cu degetul ambele.
4. Poate suporta 2 sisteme diferite, precum suport pentru SD C4 și BMW ICOM în același timp
5. ix104 detine disc SSD (SSD), care rulează mult mai rapid decât harddisk-ul obișnuit.
6. Tableta detine UN SSD MINI de 128 GB, in pretul afisat NU există software și instrumente de diagnoza, insa dacă aveți nevoie, le puteți cumpăra în magazinul nostru.
5th generation American Ex full rugged tablet -Xplore iX104 dual-mode version
Ex certification:

- ATEX Zone2 Category 3
- UL1604 / ISA Std 12.12 (CSA 22.1) (Class 1, Division 2, Zones A / B / C / D)

Mainly for outdoor workers and military customers, performance super strong.

IX104 Xplore technology-proof for a rugged tablet PC, the body has a very thick sturdy appearance, and is equipped with a 10.4-inch touch screen main screen, 1024 x 768 screen resolution, but also equipped with a frequency of 2.13GHz the Intel Core i7 620UE processor, 4GB of RAM memory capacity, users can also be expanded to 8GB of memory itself.
  

Field work performance
Xplore Technolgies iX104 explosion tablet is designed for field work, so have a dedicated GPS satellite positioning, support 3G network card, built-in Bluetooth 2.1 and Wi-Fi 802.11 a / b / g / n Wi-Fi, in addition to the built-in Gobi 2000 mobile broadband chips, but also allows users to directly use 3G data services.\

Ultra-lasting battery life
More powerful is Xplore Technolgies iX104 using Windows 7 operating system, built-in 10-pin also has a hot-swappable lithium-ion battery, which allows the tablet continuous fighting life has been the greatest assurance, in addition Xplore Technolgies iX104 also equipped with dual SSD solid state hard drive, and supports RAID arrays.
 

X-plore Technolgies iX104 Features
10.4 inch touch home screen, 1024 x 768 screen resolution
using Windows 7 Home Premium operating system
built-in Intel Core i7 620UE, 2.13GHz processor
Support GPS satellite navigation
support for Bluetooth 2.1
support 3G network
supports Wi-Fi 802.11 a / b / g / n Wi-Fi
IX104: 4G RAM, I7 CPU including: 
1pc x X-plore IX104 Tablet i7 cpu & 4g ram used
1pc x 128gb ssd windows 7 system
128gb ssd , windows 7 system inside, super speed!!!
Detalii despre aceasta tableta puteti gasi pe aceste site: Xplore iX104
_________________________________________________
e detalii la: